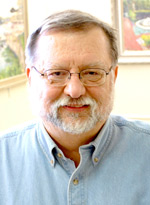 In February of 2017, Governor Eric Holcomb joined a large group of government and business leaders to announce a new Internet of Things Lab, one of the first of its kind, would be opening in Fishers. The public-private partnership model appears to be working well so far, as the suites in the lab appear to be sold out.
The grand opening for the new facility is slated for March 21, but firms are already using the lab. Here are the dedicated suite members:
Indiana University: As a key university partner, Indiana University's presence at the IoT Lab will provide a unique platform for its faculty, students and alumni to connect to companies around the state to innovate the future of industry and the economy.
Clear Object: At ClearObject, user-centric IoT solutions are designed to empower custom, connected, collaborative experiences … just as the IoT Lab is doing for the state.
Outside Source: Outside Source designs applications for connected home brands. They help product managers launch apps and cloud integrations for their smart devices.
Flexware Innovation: Their mission is to accelerate innovation within manufacturing and our community by harnessing #IoT and the collaboration of The Indiana IoT Lab in Fishers.
Rook Security: Rook Security protects organizations from the constantly evolving threat of cyberattack in this new age of hyper-connectivity.
ShopperKraft: ShopperKraft's Dezign VR/AR cloud based platform allows IoT data to be overlaid over real world objects using AR and uses VR to better visualize IoT data within immersive VR environments.
Novel Bits: Novel Bits helps companies and developers learn how to connect devices with Bluetooth Low Energy technology via training and consulting services.
Volktek: Volktek products help business customers build reliable network applications for their clients and inspire them to develop new business models for the expanding market.
"Our economy is at a critical time where innovation must happen in the heart of Indiana's core industries: manufacturing, agriculture and distribution," said Fishers Mayor Scott Fadness in a city news release. "By creating a physical space to allow innovators and entrepreneurs to come together with industry leaders, Fishers will lead the way for innovation in our state and beyond."
Although the suites are sold out, individual memberships are still available.
"This has been truly a collaborative effort from the public and private sectors to establish a leading IoT innovation hub," said Indiana IoT Lab Founder and CEO John Wechsler. "Interest in the IoT Lab is high right now, and we are seeing a healthy appetite by corporate innovators for collaboration with IoT subject matter experts affiliated with the Indiana IoT Lab."
John Wechsler talked about the lab in a podcast interview recorded Feb. 8, available at this link.
More information about the lab and the March 21 grand opening is available at this link.