January 28, 1939 – October 11, 2017
Ralph G. Buchanan, 78, Noblesville, passed away on Wednesday, October 11, 2017 at St. Vincent Hospice in Indianapolis. He was born on January 28, 1939 to in St. Charles, Va.
Ralph proudly served his country in the United States Marine Corps and worked as a factory laborer. He enjoyed fishing, hunting, working on projects and flea markets.
Ralph is survived by his wife, Susan Buchanan; sons, Brian Buchanan (Darlene), Barry Buchanan and Randy Buchanan (Jennifer Berry-Buchanan); eight grandchildren; six great-grandchildren; and several brothers and sisters. Ralph was preceded in death by his father, Berton Buchanan.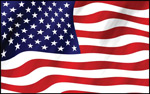 Services will be held at 2 p.m. on Monday, October 16, 2017 at Randall & Roberts Funeral Home, 1150 Logan St., Noblesville, with visitation one hour prior to the service. Rev. Stanley R. Sutton will officiate. Burial will be at Zimmer Cemetery, 10522 E. 206th St., Noblesville.
Condolences: www.randallroberts.com
Arrangements
Calling: 1 to 2 p.m. Oct. 16
Service: 2 p.m. Oct. 16
Location: Randall & Roberts Funeral Home
Condolences: www.randallroberts.com