This week in Hoosier History Highlights for the week of Nov. 26: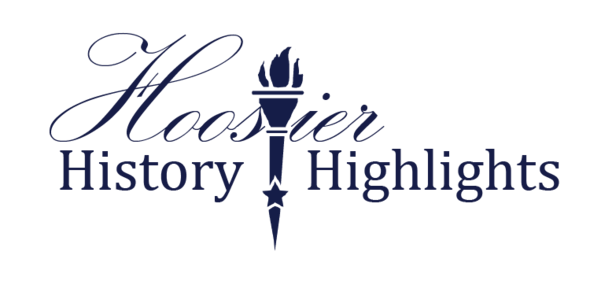 1809 – Jonathan Jennings won a seat in the United States Congress as a delegate from the Indiana Territory. He had run on an anti-slavery ticket. When Indiana gained statehood in 1816, Jennings became the first governor.
1863 – The United States Department of War authorized Indiana Governor Oliver P. Morton to raise a Civil War infantry regiment composed of African Americans. The men trained at Camp Fremont, established by Calvin Fletcher in an area near Fountain Square in Indianapolis.
1918 – Dedication ceremonies were held for a statue of Hoosier poet James Whitcomb Riley in front of the Hancock County Courthouse in Greenfield. The statue was funded primarily by pennies contributed by children from across the nation. A number of Riley's childhood friends attended the ceremony.
1928 – The Indianapolis Star reported that Anne Cornell, a professor of Greek and Latin at Franklin College, had completed her first solo flight at the Hoosier Airfield. One of the first women in Indiana to take flying lessons, she was reported by witnesses to be "fearless" with "excellent judgment in flying."
1942 – Gas rationing went into effect across the nation as the government worked to conserve rubber for use in World War II. The average driver was limited to as little as three or four gallons of gas per week. In the same effort, the Indianapolis 500 Mile Race was cancelled for the duration of the war.
1942 – A huge fire raged through Boston's Cocoanut Grove nightclub, killing 492 people. The death toll included popular movie cowboy Buck Jones from Knox County. He had served in the army and worked as a real cowboy in Oklahoma before going to California to begin his film career.