November 16, 1949 – September 10, 2017
Roger M. Brabb, 67, Noblesville, passed away on Sunday, September 10, 2017. He was born on November 16, 1949 to the late James and Ruth (Moss) Brabb in Hinton, W.V.
Roger proudly served his country in the United States Army during Vietnam, and worked 40 years in the elevator industry, ending his career as VP of sales at Mid-America Elevator Co. He played semi-pro football and was a Golden Gloves boxing champion. Roger loved the Ohio State Buckeyes and enjoyed walking and exercising. Most of all, he loved his family.
Roger is survived by his wife, Debra Brabb; children, Travis Brabb, Lindsay Brabb-Cameron (husband Keith), and Tyler Brabb (wife Nicole); siblings, Frances, Darrell, Mary, Lois and Ernest; mother-in-law, Lois Long; four grandchildren, Valerie, Tori, Eliott and Easton; and his beloved dog, Reece.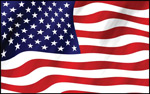 Visitation will be from 1:30 to 3:30 p.m. on Thursday, September 14, 2017 at Randall & Roberts Funeral Center, 1685 Westfield Road, Noblesville. Graveside Services will immediately follow at Hamilton Memorial Park Cemetery, 4180 Westfield Road, Westfield.
Memorial contributions may be made to Alzheimer's Association, 50 E. 91st St., Suite 100, Indianapolis, IN 46240.
Condolences: www.randallroberts.com
Arrangements
Calling: 1:30 to 3:30 p.m. Sept. 14
     Location: Randall & Roberts Funeral Center
Graveside Services: Following visitation
     Location: Hamilton Memorial Park Cemetery
Condolences: www.randallroberts.com