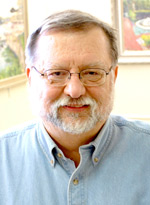 The Hamilton Southeastern School Board voted in favor of adopting a new logo Wednesday night. The outside firm of MilesHerndon presented their plans.
The logo is part of a branding effort by the local school corporation that includes a new look and design for the website. School officials say the logo incorporates the district name, "Hamilton Southeastern Schools," alongside a red and blue image that represents the colors of the two district high schools.
In a statement contained in a school corporation news release, HSE School Board President Matt Burke says, "…we desire to present our district in a positive manner through modern imagery and clear communication. We believe our future updated website, improved messaging and logo will enhance our school district's image and communication for the benefit of our students, families and staff."
MilesHerndon conducted numerous community focus groups, phone interviews, online surveys and in-person school tours before finalizing the logo design.
BitWise is working on the website redesign. The new website is expected to be easy to navigate, ADA-compliant and mobile-friendly, based on the school corporation's news release.
"We appreciate the feedback that many of our parents, teachers, students and community members provided during this project," HSE Schools Superintendent Dr. Allen Bourff said. "The refreshed logo depicts a school district, bold and confident in its future and aware of its place and origin in Hamilton County, a Hoosier county known for its solid educational values."
Last June, the board approved contracts with MilesHerndon and BitWise. $50,000 goes to MilesHerndon for the branding and $98,599 to BitWise for the website redesign, for a total of $148,599. No tax money was used to pay these companies. The funds were from commercial contracts with the local schools, such as the exclusive deal with Coca-Cola.
The board vote approving the logo was 6-1, with Amanda Shera the only no vote.