July 25, 1929 – September 6, 2017
Jack A. Marks, 88, Noblesville, passed away peacefully on Wednesday, September 6, 2017 at his home. He was born on July 25, 1929 to Curtis and Ruth (Breedlove) Marks in Fishers.
Jack attended Butler University and proudly served his country in the United States Air Force National Guard. He retired from the Indiana State Police after 25 years as Lt. Commander of Pendleton Post. After retirement, Jack worked for Allied Fidelity as a manager for the bondsmen, then he worked in the Hamilton County Prosecutor's Office as an investigator. He was a long-time member of First Christian Church of Noblesville, Hamilton County Masonic Lodge #533 and Noblesville Lodge #57 F&AM.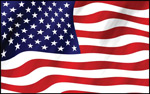 Jack had many interests over his lifetime. He loved wood working and carpentry and built his own house. Jack farmed his own land for years, enjoying nature and wildlife. He enjoyed fishing with many memorable trips to MI. Jack raised Morgan Horses, winning many awards at numerous Horse Shows. He particularly enjoyed trail riding with his family. Jack also owned Standard Bred Race Horses, raising the best trotter in the State in 1971. Most of all he loved his family dearly and he will be greatly missed.
Jack is survived by his loving wife, Doyne M. Marks; four children, Karen (Mark) Balach, Craig (Donna) Marks, Dean (Brenda) Marks and Carol Marks (Ken Wrede); and six grandchildren, Jason and Katelyn Balach and Gracie, Sam, Neely and Mitchell Marks.
In addition to his parents, Jack was preceded in death by his twin brother, Gene; and his younger brother, Joe.
Services will be held at 4 p.m. on Saturday, September 16, 2017 at Randall & Roberts Funeral Center, 1685 Westfield Road in Noblesville, with visitation starting at 1 p.m. until the time of service. Pastor John Davis will officiate.
In lieu of flowers, memorial contributions may be made to First Christian Church of Noblesville, P.O. Box 189, Noblesville, IN 46061.
Condolences may be expressed at: www.randallroberts.com
Arrangements
Calling: 1 to 4 p.m. Sept. 16
Service: 4 p.m. Sept. 16
Location: Randall & Roberts Funeral Center
Condolences: www.randallroberts.com