August 13, 1927 – September 2, 2017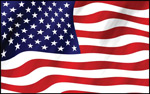 Harry Elbert Pattison, 90, passed away on September 2, 2017. He was born August 13, 1927, to Eliab and Ellen (Somerville) Pattison, immigrants from England and Ireland. Orphaned at an early age, he was raised by his older sisters in Bedford, Ind. He joined the Navy Seabees during World War II, serving in the Pacific Theater. After the war, he worked skillfully as an auto-body repair technician for the next sixty years. He will be missed by his family and friends. Harry is survived by his two devoted sons David and Steven.
A Celebration of his life will be held at MCL Cafeteria from 2 to 4 p.m. on Saturday, September 16, 2017, located at 1390 Keystone Way, Carmel, IN 46032. In Lieu of flowers, donations may be made to the Ovarian Cancer Research Fund Alliance, P.O. Box 32141 New York, NY 10087-2141. Online condolences may be made to www.fisherfunerals.com.
Arrangements
Celebration of Life: 2 to 4 p.m. Sept. 16
Location: MCL Cafeteria, Carmel
Condolences: www.fisherfunerals.com