February 7, 1946 – February 4, 2018
David E. Gunn, 71, Poland, Ind., passed away on February 4, 2018. He was born on February 7, 1946 to the late Warren and Mina Jane (Wilkinson) Gunn in Noblesville.
He was a US Army veteran during the Vietnam War. He was an officer with the Noblesville Police Department from 1972 to 1976 and later with the Westfield Police Department from 1976 to 1979. He became a Special Deputy Sheriff for the Marion County Sheriff's Department from 1988 to 1992. From 1990 to 1993 he was with the Stilesville Police Department and from 1992 to 2009 with the Coatesville Police Department. He was also a school bus driver for the Mill Creek School Corporation from 1992 to 2014.
He was a member and an elder with the Stilesville Christian Church.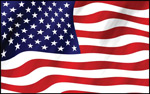 David is survived by his wife, Diane E. Gunn; a son, David E. (Vickie) Gunn; a daughter, Dawn E. Welliver; five grandchildren, David Edmonson, Samantha Gunn, Joshua Gunn, Elizabeth Gunn and Matt Donaldson; and two great grandchildren, Aaron Lee David and Isaac David Edward. He was preceded in death by a brother, James Gunn.
Memorial services will be held at 4 p.m. on Sunday, February 11, 2018 in the Hampton-Gentry Funeral Home, Plainfield, where friends may call on Sunday from 2 p.m. until service time at 4 p.m. Condolences: hamptongentry.com.
Arrangements
Calling: 2 to 4 p.m. Feb. 11
Service: 4 p.m. Feb. 11
Location: Hampton-Gentry Funeral Home, Plainfield
Condolences: hamptongentry.com